Hire Lena
I'm always interested in getting to know new people and environments and learning about new opportunities. I live in Berlin and enjoy being part of remote teams. If you're interested in working with me or talking about a project, please contact me on Twitter, LinkedIn, or email post / thisdomain / com.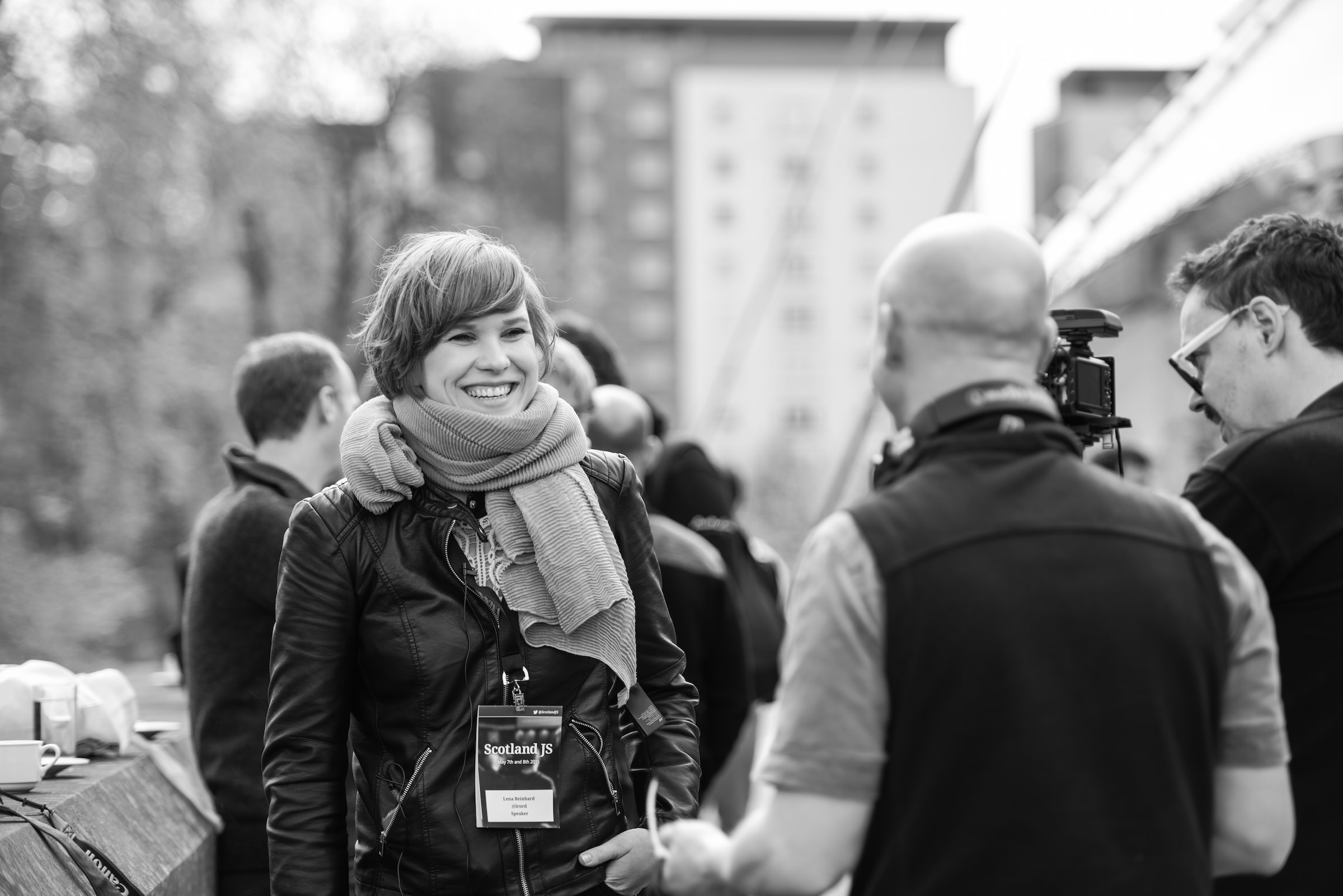 Photo: Julie Broadfoot
My core skills
Building, growing and leading Software Development teams
Facilitating supportive environments in which people can thrive
Organisational management
Project management
Community building and management
Interdisciplinary thinking and execution
Copywriting
I speak German (native speaker), English (business fluent), as well as French and Spanish (basic)
Emerging skills
Marketing and Communications
Event planning and organisation
I'd love to learn…
Roles I'd be interested in
Roles with focus on helping humans do great work
Meta-management roles, possibly also C-Level roles
Community-focused or advocacy roles
Project management for interesting projects
Roles around improving diversity and inclusion in organisations
I do short-term work for
nothing at the moment.
Copywriting and editing
Photography (portraits, events & conferences, product photography)
Event planning and organisation
Diversity consulting
Beliefs and values that guide my work
People matter.
Feminism matters.
Only diverse teams in inclusive organisations can build appropriate solutions to the problems that humanity is facing.
Strong structures and processes are important for achieving great things. (But when in doubt, see #1.)
Company culture matters.
What I really don't want to do